"Wolf Head" Logo
There have been several iterations over the years for the wolf's head, but since the 1960s this form has been the consistent model. It was updated in 2005. Derivatives of this logo are not allowed.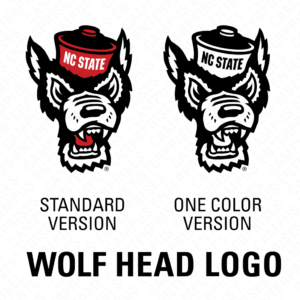 "Block S" Logo
Today's standard Block S version is composed of the colors red (Pantone PMS 186), white, and black. For applications where the standard logo isn't practical such as engraving, etching, stamping, and other production techniques, the single color Block S can be used. The embroidered Block S is for embroidery only and should not be used in printing or silk-screening applications.
"Strutting Wolf" Logo
Since its first adoption by the university's football team in 1921, the "Wolfpack" has been represented by a variety of symbols. In the early 1960s, Tuffy the Strutting Wolf logo appeared, and this basic graphic became the standard. In 2005, Tuffy was updated to allow more consistent reproduction and a more modern appearance. Tuffy always struts with his left foot forward, and he always wears a red sweater with the Block S and a round hat with the name "NC STATE" in all-caps.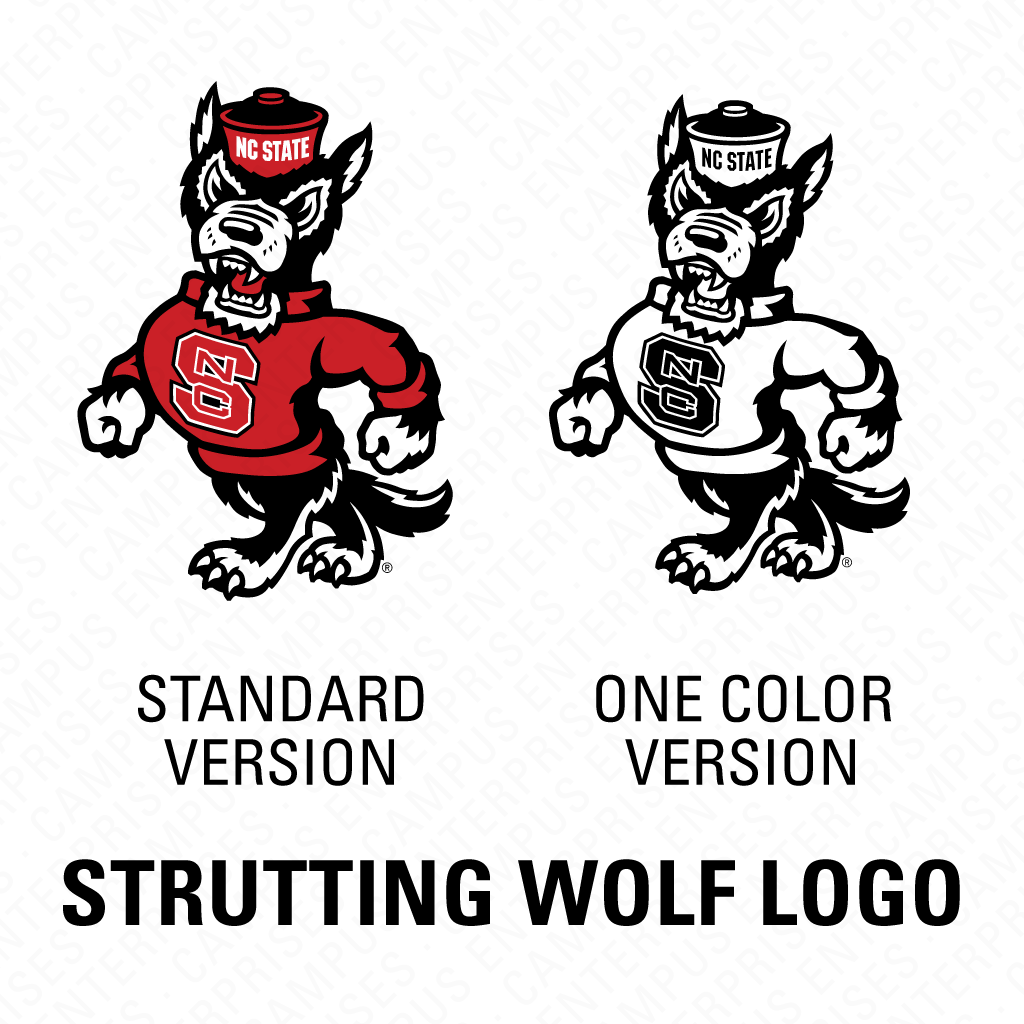 NC State adopted a new version of the Block S logo in 2005. The new design is slightly different than the former design, but frequently overlooked. The image below illustrates the two versions side-by-side. The current design (pictured on the left) shows how the "N" and "C" have been stretched beyond the open center areas of the "S".

While the "Block S" logo can be used on fashion colors and prints some things to keep in mind are:
Do not alter the Block S logo.
The "N" and the "C" that are in the Block S must always be the same color as the "S" in any version.
Do not make the "N" and "C" white, and the Block S red.
For tonal variations always keep the outlining of the individual elements the lightest color.
Do not "pierce" or "no-fill" the two-color standard Block S's internal space of the logo to let the background or substrate show. These areas should be black.
Do not alter Tuffy, the Strutting Wolf or the Wolf Head logo.
Do not re-cloth the logos.
Do not add anything to Tuffy's hand to make it appear that he is holding something.
Do not remove the Block S from his chest.
Do not reverse this logo; Tuffy always leads with his left foot.
Tuffy the Strutting Wolf is a registered trademark and his appearance should be kept consistent.
The one-color Wolf Head logo can be done in tonal variations on some fashion pieces, however the light areas must remain light, and the dark areas remain dark.
Do not reverse the tonals variations or the logo itself.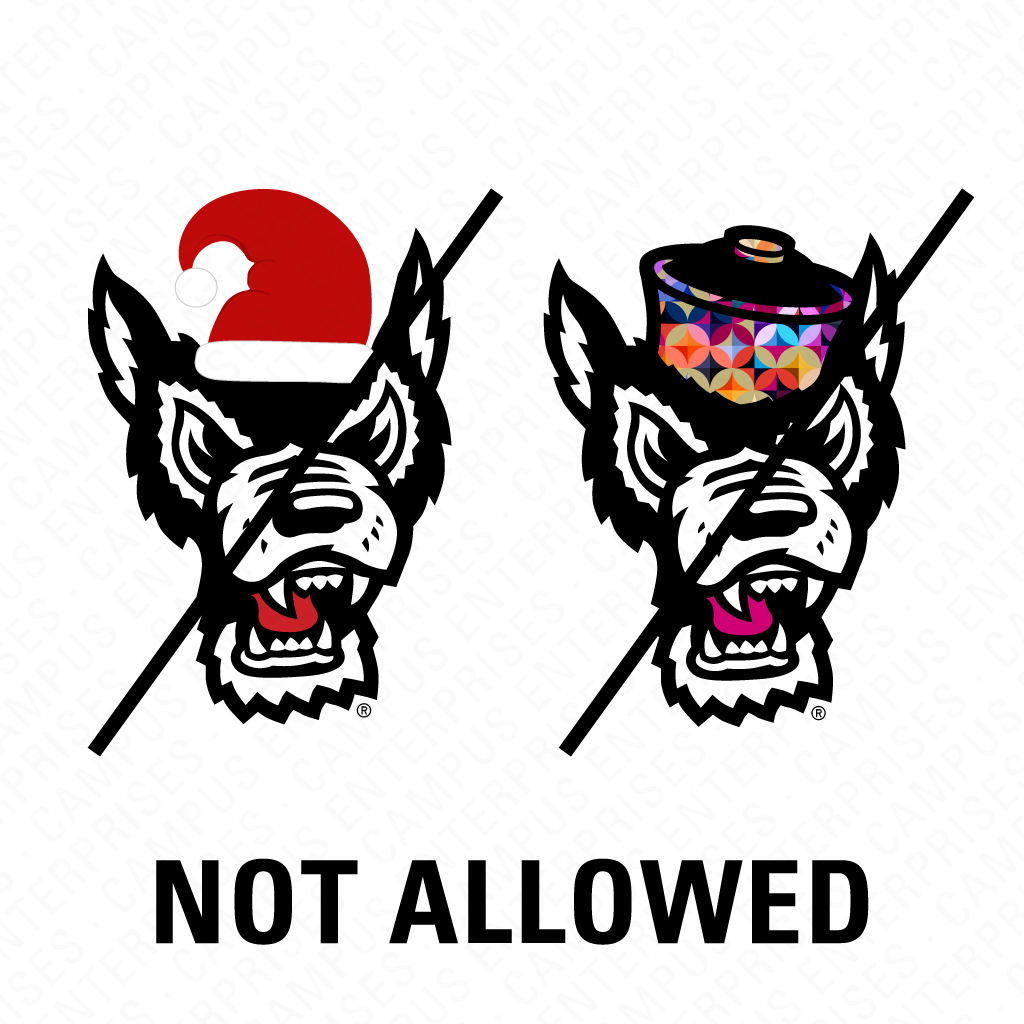 ---
If you should happen to have digital files of the outdated trademark, please delete the files and request the current version from trademarks@ncsu.edu.